Introduction
Every child loves to jump on nonstop on trampolines, but besides being a fun and easy to understand gymnastics medium, it is now also an Olympic Sport that has been very popular in Europe and is quickly gaining popularity in the U.S. The sport consists of power tumbling, double-mini-tramp, as well as the jumbo trampolines where athletes perform in both individual and synchronized formats. Currently, the number of high level trampoline athletes in USA is not very high, which is why it is the perfect time to develop what could be the next group of USA National Team Members. Thanks to the direction of World Class Trampoline Coach, Gennadiy Chernov, we have built the foundation of this exciting new program for both non-competitive and competitive gymnasts alike.We have the program, the coaching, and the facility to make this happen, and from a professional standpoint, our facility is one of the best in the country.
Please note, that the listed price reflects the per month tuition which depends on how many times the actual class is held that month. In addition, we require a nonrefundable annual registration fee of $120 per participant (or $150 per family). During Regular Season, students are automatically re-enrolled in the same class from month to month for your convenience. The tuition for the upcoming month is due on the 20th and it will automatically be charged to your card on file. Tuition must be paid in full at the time of registration. If there is no register or wait list link next to the desired class, the class and wait list may be full. If you have difficulty registering for a specific class, please call the front desk.
This is our new fun class for boys and girls ages 6+. All skill levels are welcome! One of the really cool things about the new gym is that we will be starting a professional Trampoline program. We bought 6 Olympic Trampolines, raised the ceilings 30ft high, and invited a World-class coach to come start a team at IK. Coach Gennadyi was an Olympic coach for the former USSR Team, and later in his career worked with the National Team of the United States once he moved here. Now, Gennadyi will be working at IK with the goal of raising National and International Champions here. 2500C W Bradley Place (GYM B)
Please note, each student is tested on a predetermined set of skills for each level as a group. Evaluations are conducted at a 6:1 ratio (students to coaches) and are offered at a flat rate of $15. Results are emailed to you typically the day of detailing the skills assessed, your child's strengths, and areas that need improvement.
It is important to understand that all students progress at different rates and progression depends on many factors, including but not limited to: natural ability, body type, hours of training inside the gym per week, and extra efforts they put outside of the gym. Of course, students with natural talent tend to do well initially, but training diligently and consistently is often the measure that separates average gymnasts from those that truly excel. Our highly trained and professional coaches evaluate your child for the next level. There are currently No Evaluations scheduled.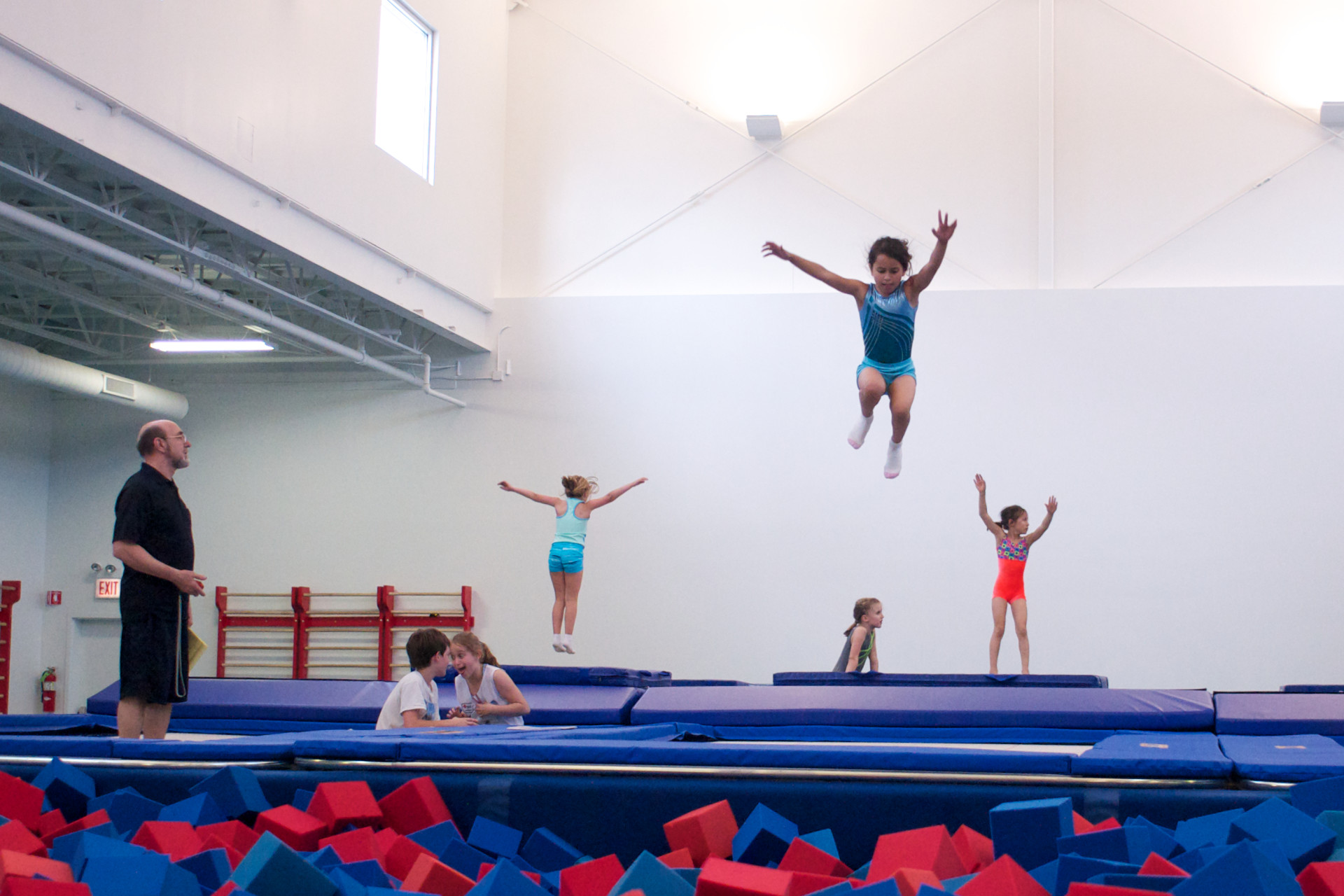 2500C W Bradley Place (GYM B)